Glenn Danzig is an American singer, songwriter and artist who rose to prominence in the 1980s as the founder, lead vocalist and primary songwriter of the horror punk and heavy metal band The Misfits. His distinctive musical style combined elements of punk, gothic rock and heavy metal into a sound that was both fierce and captivating.
I got sumthin to say! I bought kitty litter today!
Originally from Lodi, New Jersey, Danzig formed The Misfits in 1977 when he was 19 years old. Initially committed to a DIY ethic with no major label backing, the group quickly gained a cult following due to their unique blend of horror-inspired melodies and aggressive yet melodic vocals. By 1983 they had become one of America's most popular underground acts, selling out shows in many cities across the country.
Glenn Danzig or Sigourney Weaver?
Throughout his career with The Misfits Danzig would go on to write some of their most iconic songs such as "Night Of The Living Dead", "Die Die My Darling" and "Mommy Can I Go Out And Kill Tonight?" These compositions earned them a loyal fanbase while also influencing countless bands that followed in their footsteps.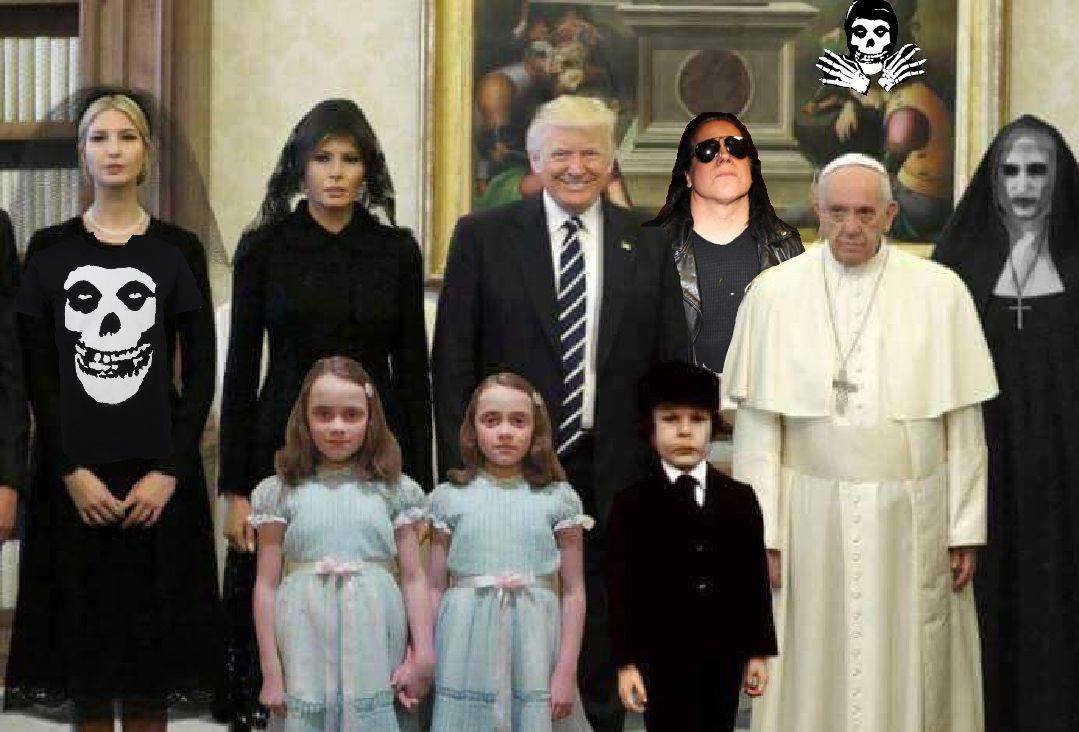 After disbanding The Misfits in 1983 due to internal differences between members, Danzig went on to form his own record label in 1988 called Plan 9 Records which released multiple albums over the next few years. He also started several successful projects including Samhain (1984–1987) which blended rockabilly and heavy metal influences; Danzig (1987–present), an industrial-metal project; and Verotik (1995–present), a dark comic book company founded by himself.
Is it weird we all know who this is without seeing his face?
Glenn Danzig has since been cited as an influence by numerous musicians from various genres including Metallica frontman James Hetfield who stated: "If it wasn't for Glenn Danzig I wouldn't be here today" – testament to his enduring legacy as one of America's greatest punk icons!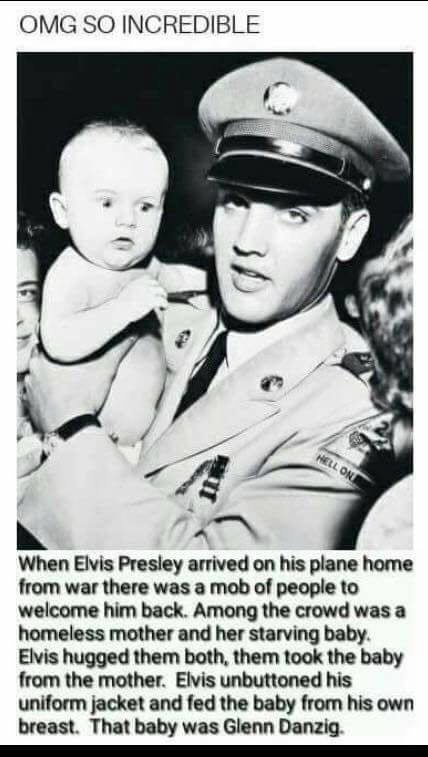 OMG Incredible
When Elvis Presley arrived on his plane home from war there was a mob of people to welcome him back. Among the crowd was a homeless mother and her starving baby. Elvis hugged them both, then took the baby from the mother. Elvis unbuttoned his uniform jacket and fed the baby from his own breast. That baby was Glenn Danzig.
Whoa you guys!!!!
– X –
October is Danzig awareness month.
Listens to Danzig once
The last thing the Predator ever seen.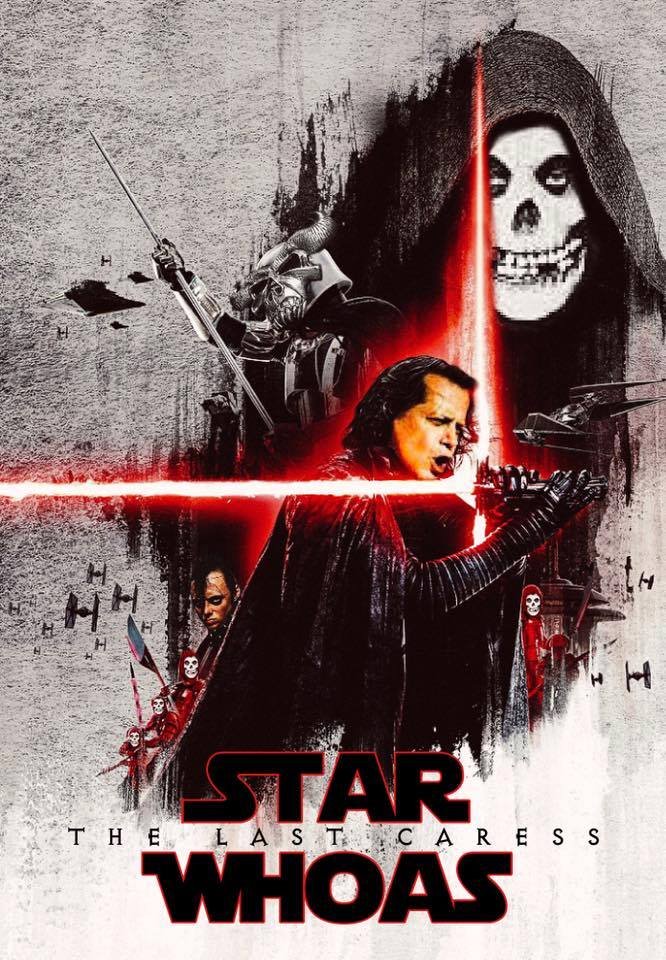 Star Whoas: The Last Caress
Before & After: Listens to one Danzig song
Are You There God? It's Me, Danzig.
Father! Do you wanna have eggs with me?
Glenn, it's OK. Sometimes folks wear color.
Uh… Mother… Hu hu
Bobby, Can I go out and grill tonight?
Glenn Danzig leaving Area 51 after finding no actual teenagers from Mars (2019 colorized)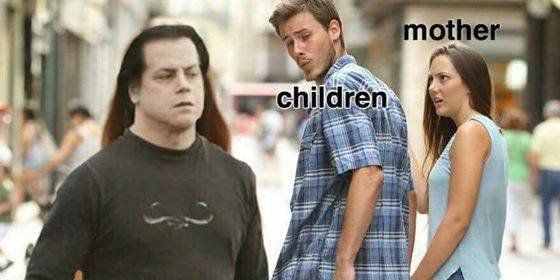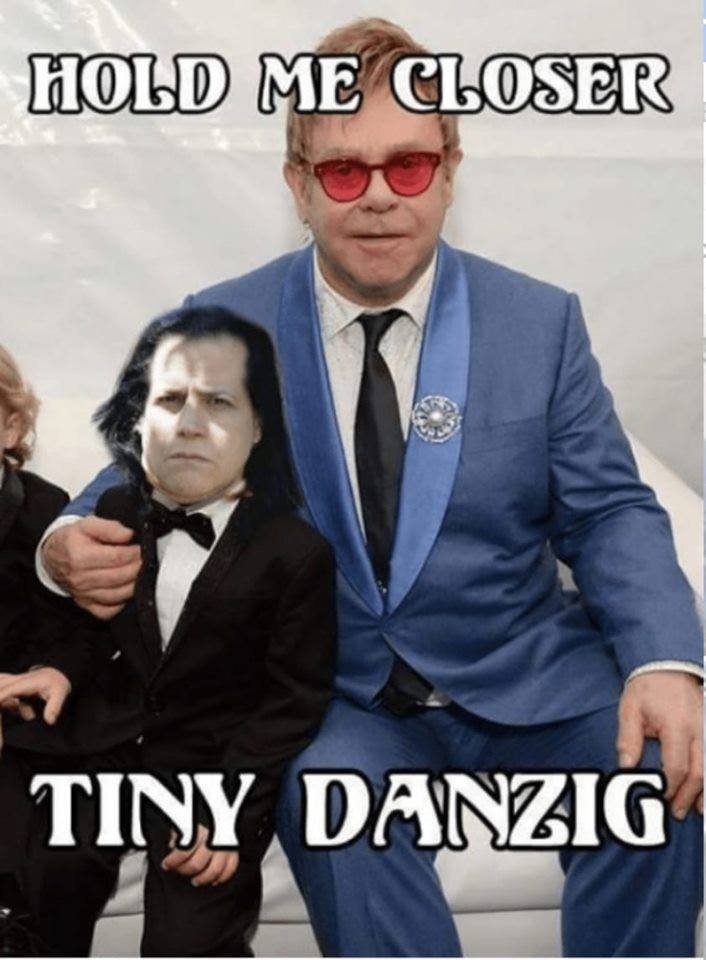 Hold me closer, Tiny Danzig
Brother, tell your children not to walk my way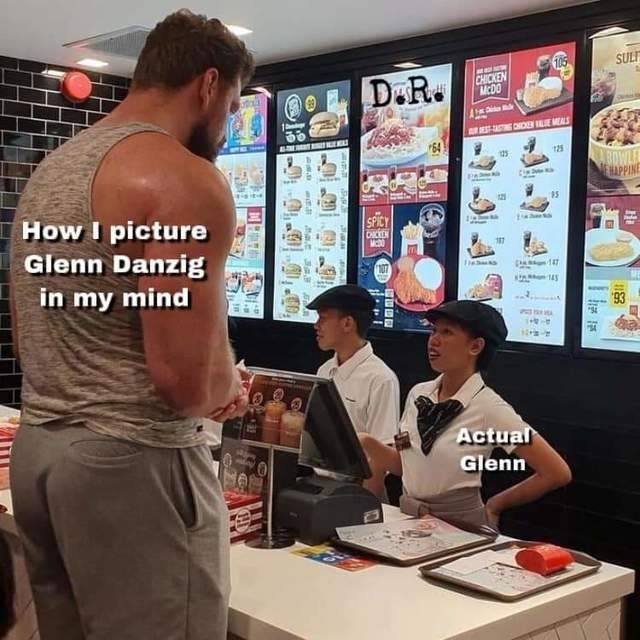 How I picture Glenn Danzig in my mind. Actual Glenn.
So, I'm like, really into hardcore metal and dark stuff.
– X –
---