Only real goths can name this band! (The Backstreet Boys)
When someone says you can't be goth because you're black.
When you forgot to check on your goth friend in this heat wave at your pool party and they straight up just died in your pool.
When you're surrounded by positive people but you're still dying on the inside.
Cool Youth Pastor: "Lighten up Goth Teens! I've got a 'Hot Topic' for you, it's Jesus… He knows you're feeling down and he's got 'The Cure.'"
It's nice to see goths and crust punks getting along…
New fashion trend for 2018: Cowboy from the waist up; goth from the waist down.
My culture is not a costume. Don't dress up like a goth for Halloween unless you've shoved Bauhaus's entire discography up your ass.
"Cyber-Goth" subculture created by fluorescent mesh tubing industry in the late 1990s, in partnership with welding goggles lobby.
Every squad's got the: grumpy goth grandpa, yee haw, eye brow queen, extra alien, foreign exchange student, meth man.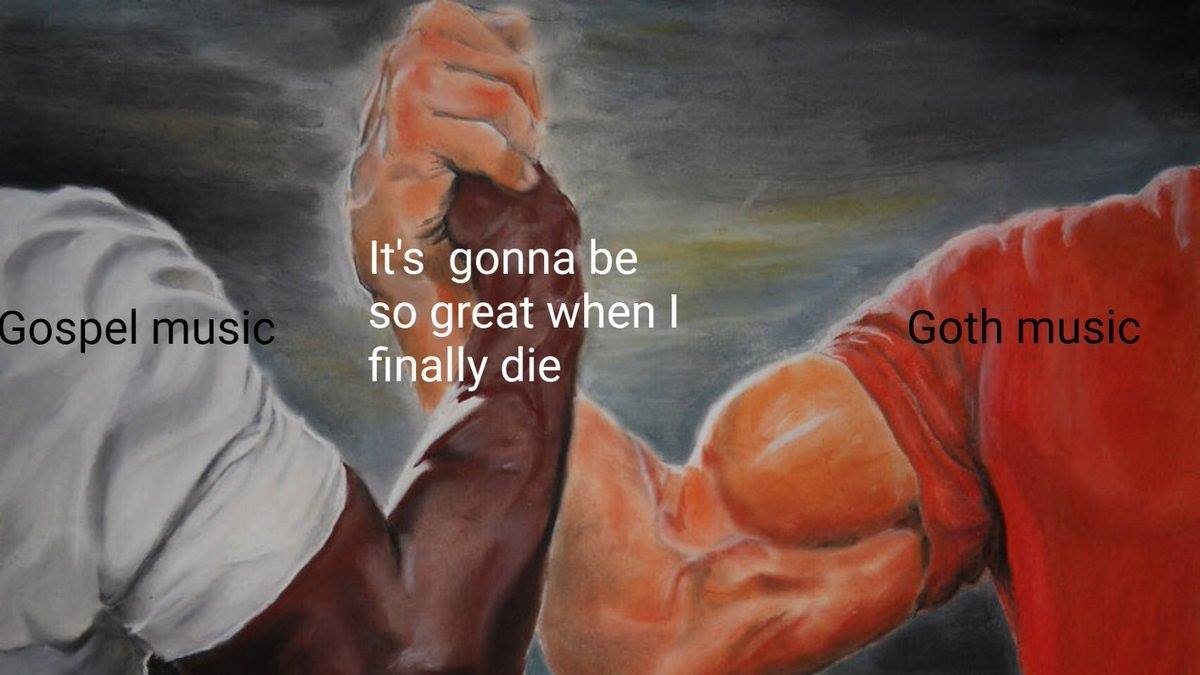 Epic handshake meme: It's going to be so great when I finally die. Gospel music – Goth music.
The Fun GOTH Colouring In Book.
Goth Pockets!
People: "Ooh, Halloween decorations are out.
Me: "Ooh, new house decorations are out.
It's 100 degrees outside, but at least I look like I hate my parents.
I just want to cuddle… even if it's with your lifeless body.
If you still have eyebrows when you take all your makeup off, don't even try calling yourself goth.
They'll be so disappointed when the kids hit that awkward "normal" stage in middle school.
Being Goth is 80% lint rolling.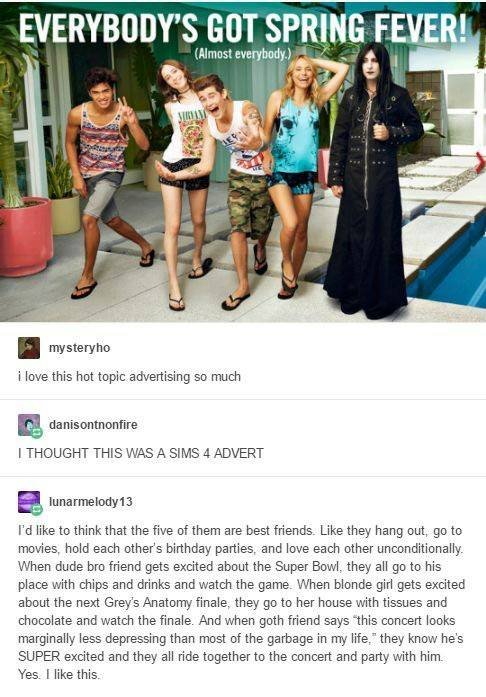 Everybody's got Spring Fever (Almost everybody).
I love this Hot Topic advertising so much.
I thought it was a SIMS 4 advert.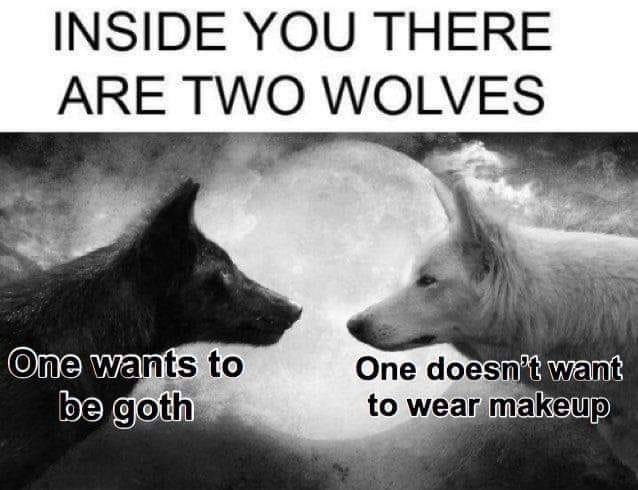 Inside you there are two wolves. One wants to be goth. One doesn't want to wear makeup.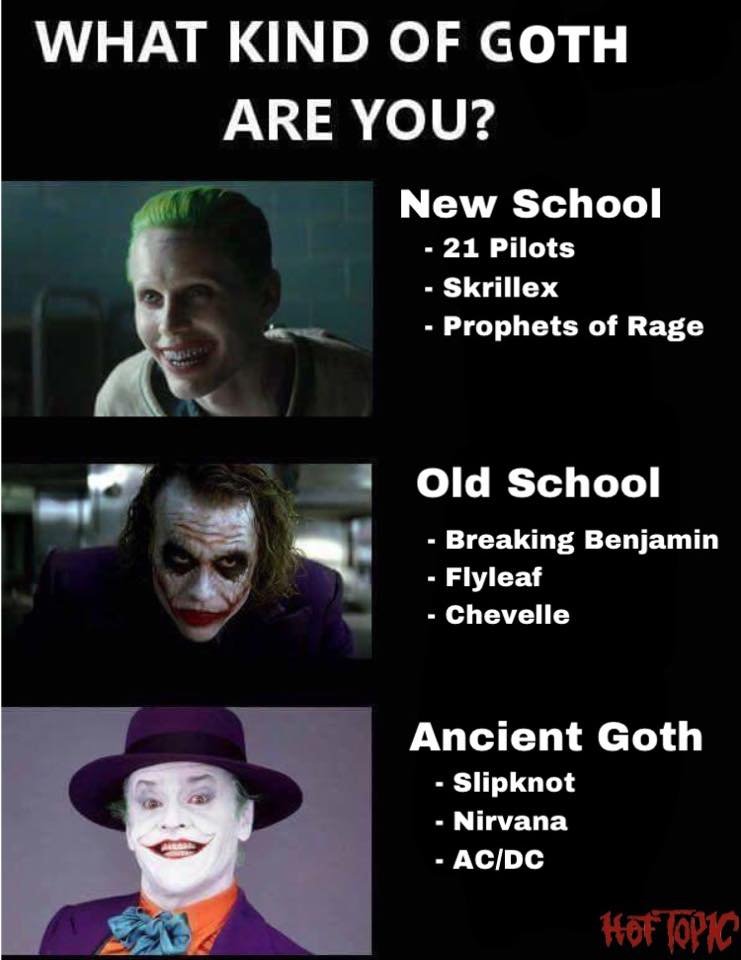 What kind of goth are you?
New School. Old School. Ancient Goth.
When you're a moth, but also a goth.
---